Spectacular Brilliance Quilt
113 x 113
Sold for $2500.00
Log Cabin Star Quilt
110 x 117
Sold for $1900.00
Top Selling Prices of Quilts
Amish Lone Star Quilt
93 x 108
Sold for $1600.00
Mariner's Compass Quilt
98 x 112
Sold for $2500.00
Fractured Rhapsody Quilt
102 x 114
Sold for $1500.00
The Mennonite Country Auction & Relief Sale is one of over 47 relief sales held in the United States and Canada.  Proceeds from these relief sales support the international relief, developemnt and service ministries of the

Mennonite Central Committee (MCC).

Service is given "In the name of Christ" in the midst of a hurting world as a witness to a compassionate God. MCC was born in 1920 in response to hunger and related human need brought on by war and revolution in Russia and the Ukraine. Today MCC has about 1000 workers serving in some 53 countries, including the U.S., and sends assistance to 70 countries.  MCC's programs include providing material aid, such as wheat, beans, clothing and medical supplies to meet emergency needs, and agricutural development and water conservation projects to improve life in communities around the globe.  Our sale has contributed over $1.5 million to MCC over the past 38 years.
Breakfast at 7:00 a.m.
Sales Booths open at 10:00 a.m.
Liberty Quartet sings at 10:30 a.m.
Auction starts at Noon
Activities for the kids
Come early for the best parking. 
There is limited handicapped parking available to card holders.
RV's welcomed, no hookups.
No admission fee. There is free parking for cars, buses, & RV's.
(RV camping in parking lot, no hookups)
Terms:  Cash or check with proper I.D. the day of the sale.  Dollar amounts paid for articles above fair market value of the items are tax deductible.
Credit cards will be accepted for Auction items only.
No dogs in the sale & food area
Food Stands

: Sausage on a stick, Hamburgers, Apple Butter, Apple Cider, New Year's Cookies (Raisin Fritters), Ice cream, Pies, Baked Goods, Green Bean Soup, Salad, Bulk Sausage, Ham, Slab Bacon, Amish Cheese, Kraut Runza, BBQ Rib plate and more.
Booths: Crafts, Ten Thousand Villages (international crafts), Collectibles and Antiques, MCC/Mennonite Information, The Recycled Spoon, Etcetera Shop, Country Store, Quilters' Corner PLUS, ground wheat flour, and a Bounce House for the kids.
Auction

: Quilts, Comforters and Afghans, Wall Quilts, Furniture, gift certificates and many more new and good used items. Credit cards will be accepted for auction items only
We've turned Penny Power into My Coins Count! Join the fun, intergenerational movement to collect coins to support the MCC programs of relief, development and peace around the world.  Look for the My Coins Count container on the sale grounds

and donate your spare change. Monies raised will be used to support MCC in fighting world hunger.
More than 790 million people do not have enough to eat.  It's not that there isn't enough food in the world, but disaster, poverty or unfair policies mean people can't access it.  MCC works with their local partners around the world to make sure there is food for today, food for tomorrow and food for all.
For 2017, coins count money will go toward helping people have fresh drinking water.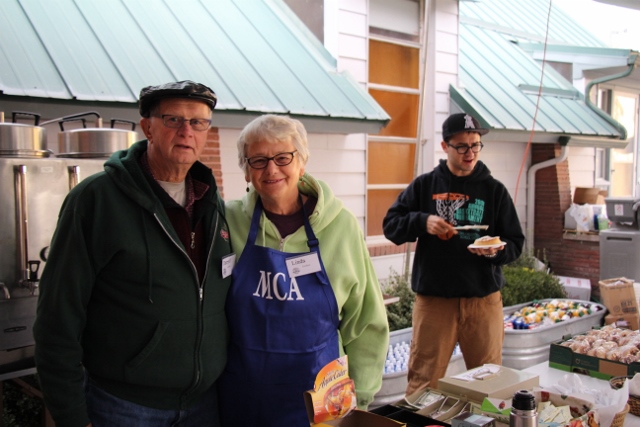 MCA Souvenir Tote Bags
$10.00
MCA Souvenir Coffee Mugs in four colors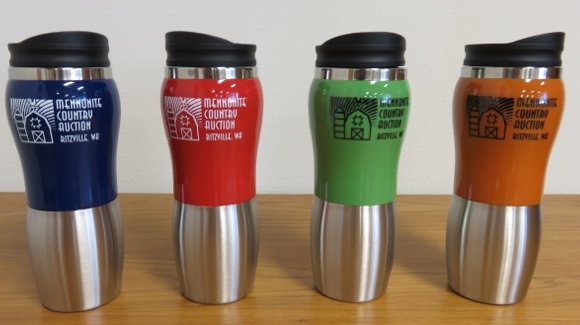 Coffee Travel Mugs
in four colors
MCA Souvenir Coffee Mugs
$10.00
Photos by Emily Kagele
MCA 2015
Auction Items for 2017
Auction Items will be posted as information is received
Christmas & Easter scenes in metal
Designed & Made by 
Sunflower Metal Designs
at Gaeddert Farms, K

S
WSU, UW, & Seahawk stools
Concrete top with inlaid colored glass
Candle holder made by Walt Reimer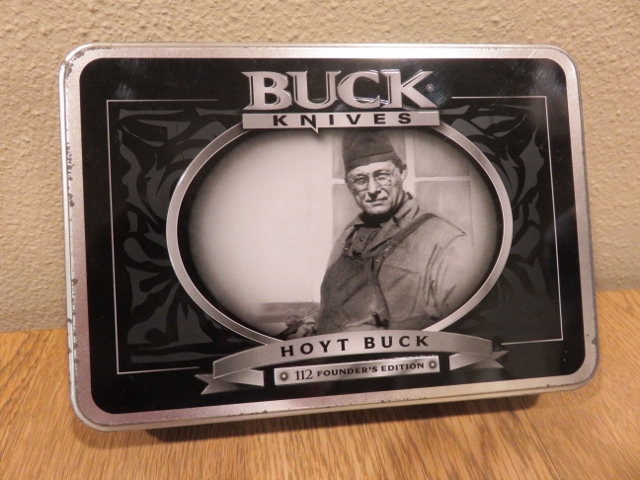 Signed copy of George W Bush's Book
"Portraits in Courage"
With documentation of authenticity of signed copy
HO scale of Grain Train wheat car, unassembled
20th Anniversary of MCA Belt Buckle
Tax tokens
1935, 1943, no date on green toke

n
Dedication of Grand Coulee's Third Power House 
July 16, 1983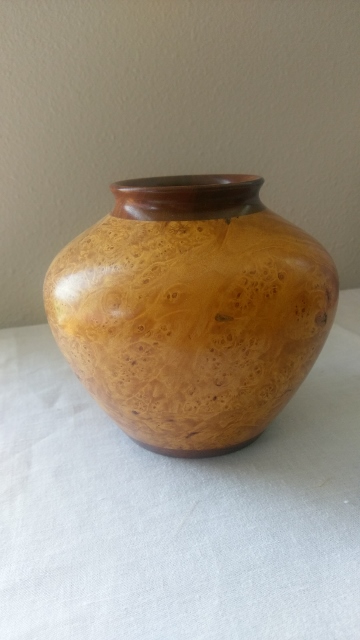 Burl wood vase made by Walt Reimer 1999
Mug / vase & plate group
Includes fresh ground flour, 1 doz zhieback, & wheat sheave
Miniature John Deere tractor & implements
Metal Wall Art
From Haiti, made from 50 gal drum, hand cut & hand punched
Wall wood hand carved plaques
Wheat weaving made by Phyllis Franz
Remote controlled excavator
Multi-functions
John Deere / Weber Barbecue
John Deere 20 pc 1/2″ SAE Drive Socket Set
1/4″ 20 volt  Porter Cable Impact Driver Kit
New in box Victrola 8 All In One Turntable
Plays 33-1/3, 45, 78 RPM, wireless Bluetooth, cassette & CD player, Am/FM radio, USB, with built- in speakers
Victorian chest of drawers with mirror
Liberty Head Nickel Collection
1883 – 1912
Two Seattle Seahawk tickets
50-yard line tickets (300 level)
Seattle Seahawks v Los Angeles Rams
Sunday, December 17, 2017, 1:05 p.m.
Four Tickets for the
WSU vs UW Game
APPLE CUP 2017
Saturday November 25, 2017
At Husky Stadium, Seattle, WA
One Hour Therapeautic Massage
By Living Life Massage
Gayle Blankenbaker, LMT
Moses Lake, WA
Antique Singer sewing machine
Calligraphy Art
13 x 16, framed
Made and donated by Amy Epp, Seattle
Brand new 21″ Honda bagger mower, self-propelled 
with electric start
Basket of Goodies
Donated by Tyco Inc, Moses Lake, WA
Pasta maker & drying rack
Quilts & Afghans to be Auctioned  2017
It's that time of year when the needles are flying, as we finish up quilts for the MCA Auction.  Here quilters from Seattle Mennonite Church are putting the finishing touches on one of our quilts for the sale.
Fractured Rhapsody Quilt
102 x 114
Hand quilted
Donated by the MCC quilt room, Ephrata, PA
Granite Diagonal Quilt
110 x 110
Hand quilted
Donated by the MCC quilt room, Ephrata, PA
Primitive Basket Quilt
28 x 32
Hand quilted
Donated by MCC quilt room, Ephrata, PA
Log Cabin Diamond Quilt
24 x 24
 Hand quilted
Donated by MCC quilt room, Ephrata, PA
25 Patch Quilt
19 x 19
Hand quilted
Donated by MCC quilt room, Ephrata, PA
Card Tricks Quilt
84 x 98
Hand quilted
Made by Hillcrest Mennonite Church, Ontario, Canada
Donated by Willard & Karen Martin, Elmira, Ontario, Canada
Red & Black Pinwheels Quilt
50 x 62
Hand quilted
Top purchased in Berne, IN
Donated & quilted by Joanne Sprunger, Seattle, WA
Crocheted Sunflower Afghan
50 x 75
Made & donated by Grace Blosser, Seattle, WA
Spectacular Brilliance Quilt
113 x 113
Hand quilted
Made by Amish in Rexford, MT
Donated by anonymou

s
Log Cabin Hearts Quilt
102 x 115
Hand quilted
Made by Marilyn Miller, Rexford, MT
Donated by anonymous
Autumn Splendor Quilt
42 x 42
Hand quilted
Made & donated by Donna Unruh, Kirkland, WA
Mariner's Compass Quilt
100 x 116
Hand quilted
Made by Hammer Creek Mennonite Church, Lancaster Co, PA
Donated by Alisha Dorsing, Royal City, WA
Wintery Stars Quilt
48 x 56
Hand quilted
Made & donated by Ann Marchand, Seattle, WA
African Safari Quilt
37 x 48
Hand quilted
Made & donated by Ann Marchand, Seattle, WA
The Flower Patch Comforter
60 x 82
Pieced by Kathy Shenk, Portland, OR
Donated by Portland Mennonite Church, Portland, OR
Antique Wool Comforter
66 x 84 
Donated by Anonymous
Alaska Boys Quilt
48 x 48
Hand quilted
Made & donated by Roberta Schrag
Lady Bear Quilt
41 x 56
Hand quilted
Made & donated by Roberta Schrag
Red & Black Sawtooth Stars Quilt
96 x 96
Hand quilted
Pieced by Janet Szabo, Kalispell, MT
Quilted by Margaret Kauffman, Kalispell, MT
Donated by Mt View Mennonite Church, Kalispell, MT
Japanese County Houses Quilt
20 x 29
Hand quilted
Purchased in Japan
Donated by David & Justine Trout, Loda, IL
Log Cabin Quilt
38 x 38
Hand quilted
Pieced by Debbie Shank Miller, Seattle, WA
Quilted by Bev Lord, Lacey, WA & Debbie Shank Miller, Seattle, WA
Batik Sampler Quilt
54 x 66
Hand quilted
Pieced by Karen Ollenburger, Brentwood, CA
Quilted by Seattle Mennonite Church, Seattle, WA
Flower Garden Quilt
51 x 62
Machine quilted
Pieced by Karen Ollenburger, Brentwood, CA
Quilted by Nelle Alexander, Seattle, WA
Log Cabin Star Quilt
Queen Size
Hand quilted
Purchased in Lancaster Co, PA
Donated by Terry & Janelle Dorsing, Royal City, WA
Inara Knitted Wrap
Made & donated by Carol Histand, Anchorage, Ak
Quilts & Afghans to be Auctioned  2017
Items to be auctioned will be posted as information is received
Amish Lone Star Quilt
98 x 108
Hand quilted
Donated by the MCC quilt room, Ephrata, PA
Log Cabin Star Quilt
96 x 110
Hand quilted
Donated by the MCC quilt room, Ephrata, PA
Plain Amish Jewels Quilt
62 x 77
Hand quilted
Made & donated by Mary Cender Miller, Seattle, WA
It Takes A Village Quilt
32 x 46
Machine quilted
Made & donated by Mary Cender Miller, Seattle, WA
Mini Totem Quilt
12-1/2 x 29-1/2
Machine quilted
Made & donated by Mary Cender Miller, Seattle, WA
Morning by Morning
12 x 16
Hand quilted box quilt
Made & donated by Vja Merrill
Country Rose Quilt
107 x 116
Made in Lancaster Co, PA
Donated by Jean Landis, Tunkhannock, PA
Cotton Flowers Quilt
42 x 53
Machine quilted by Karen Alderfer, Athens, PA
Pieced & donated by Karen Alderfer & Jean Landis, PA
It's a Small World Quilt
46 x 59
Machine quilted by Karen Alderfer, Athens, PA
Pieced & donated by Karen Alderfer & Jean Landis, PA
Peaceful Flowers Quilt
47 x 52
Machine quilted by Karen Alderfer, Athens, PA
Pieced & donated by Karen Alderfer & Jean Landis, PA
Modes of Transportation Quilt
Twin size
Machine quilted
Hand embroidered by Katherine Hiebert, Newport, WA
Donated by Spring Valley Mennonite Church, Newport, WA
Nursery Rhymes Comforter Quilt
Baby size
Hand embroidered by Katherine Hiebert, Newport, WA
Donated by Spring Valley Mennonite Church, Newport, WA
Soft White Crocheted Afghan
57 x 70
Made & donated by Mim Neuschwander, Albany, OR
Soft White Crocheted Afghan
62 x 76
Made & donated by Mim Neuschwander, Albany, OR
Soft White Crocheted Afghan
54 x 70
Made & donated by Mim Neuschwander, Albany, OR
Soft White Crocheted Afghan
58 x 82
Made & donated by Mim Neuschwander, Albany, OR
Knotted Fleece Blanket
47 x 50
Made by the Middler Sunday School Class
Zach Claassen (pictured) & Andrew Claassen made quilt
at Menno Mennonite Church, Ritzville, WA
Knotted Fleece Blanket
38 x 55
Made & donated by the JR High Sunday School class
Seattle Mennonite Church, Seattle, WA
Feathers Quilt
29 x 45
Machine quilted
Made & donated by Amy Epp, Seattle, WA
Easy 3D Quilt
36 x 36
Machine quilted
Made & donated by Linda Kuch, Odessa, WA
Geometrics in Brown Quilt
42 x 42
Machine quilted
Made & donated by Linda Kuch, Odessa, WA
Stained Glass Quilt
71 x 71
Machine quilted
Pieced by Jennifer Caplinger & Lorraine Martin, Monroeton, PA
Quilted by Karen Alderfer, Athens, PA